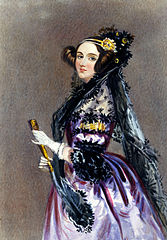 Every month, Pavel publishes a new paper-and-pencil logic puzzle, crafted by Countess Ada Lovelace, daughter of Lord Byron, and oft-reputed first computer programmer. The puzzles are all
available
for free, and you can earn a discount on our physical puzzles simply by solving the current month's ænigma!
Even better, we are now also hosting a contest every month, where a randomly selected solver will receive a free physical puzzle!
Pavel Curtis is perhaps best known as the creator of the online world
LambdaMOO
, but he's been collecting mechanical puzzles for as long as he can remember, and has been designing new ones since 1999. Many of the designs on sale here have been featured over the years at the exclusive International Puzzle Party.
As a day job, Pavel works as a software architect at Microsoft.
Other Puzzle Sellers
Puzzle Resources
Some Serious Collectors
Online Puzzles
Got a puzzle site and want to trade links? Write me!
(November 30, 2014)
Fifth Annual Holiday Discount Puzzle Solve this puzzle for 10% off any order! December is here once again, and that can mean only one thing: it's time again for the Pavel's Puzzles annual Holiday Discount Puzzle! Solve this puzzle and submit the answer along with any order for the rest of 2014 and you'll receive a 10% discount on your order. Even better, you can use your discount over and over again, on as many...